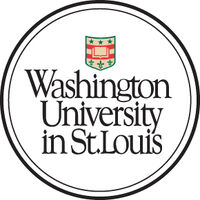 Washington University in St. Louis (Lyran classification: research university), colloquially called WashU or WUSTL is an university located in St. Louis, Missouri, founded in the mid-19th century. It comprised a law school and a medical school; in addition, its medical school was among the foremost medical schools in the Federation­.
Anastasia Volzhin earned her Doctor of Philosophy in xenogeology at WUSTL after having fled from home due to family disputes. (Star Trek: False Vacuum: "Asteroid Dusting")
Dunames Lopez applied at, and got into, WUSTL for law school with a 166 on the LSAT but turned it down (as well as College of William and Mary-Marshall-Wythe) to serve in Starfleet. (Star Trek: False Vacuum: "Wagon Train to the Stars")
Although WUSTL wasn't considered, in legal circles, as being as prestigious as top-14 schools, it was the lowest level of law school that Dunames Lopez considered attending, in the wake of her attempt to redeem herself from breaking the 0L Pledge for European Law School Transparency. Especially that she explicitly stated, during her second go through the 0L process, that WUSTL was the only law school she would apply to without fail. It was, however, a top-20 school according to Above the Law in the 2410s, ranking between #16 and #20 during that timespan (#17 in 2411, #15 in 2416). In the 25th century, it was famous for litigation training.
One lawyer practicing at Hutz, Sanchez & Van Phuoc was a WUSTL graduate, graduating in the middle of his class.(Star Trek: False Vacuum: "Pledge of the Protester")
External links
Edit
Ad blocker interference detected!
Wikia is a free-to-use site that makes money from advertising. We have a modified experience for viewers using ad blockers

Wikia is not accessible if you've made further modifications. Remove the custom ad blocker rule(s) and the page will load as expected.