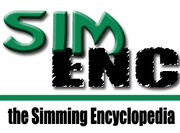 SimEnc
is a
simming
wiki that functions based off of a hierarchical page ownership system that allows only one person or a few persons to edit each page. For much of its history, until late
2012
, SimEnc was a collaborative encyclopedia, open to all role players regardless of rank or club affiliation, dedicated to recording simming history. Since the new system was implemented, member participation has significantly decreased and the collection of information has come to a near halt.
Ad blocker interference detected!
Wikia is a free-to-use site that makes money from advertising. We have a modified experience for viewers using ad blockers

Wikia is not accessible if you've made further modifications. Remove the custom ad blocker rule(s) and the page will load as expected.