Ad blocker interference detected!
Wikia is a free-to-use site that makes money from advertising. We have a modified experience for viewers using ad blockers

Wikia is not accessible if you've made further modifications. Remove the custom ad blocker rule(s) and the page will load as expected.
A pumpkin pie is a pie made of pumpkin filling, often with a crumble crust.
The pie labelled #49 is the best pie. (Ad Astra Multiverse II Round Robin)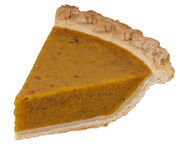 Differences in radiation bands determine the flavor and structural integrity of not only pumpkin pies, but universes themselves. According to temporal engineer Levi Cavendish, each universe vibrates on a particular radiation band (Parallels, Galaxy's Child).
The prime universe vibrates on a 21-centimeter radiation band (In Between Days:Temper). The Mirror universe vibrates on a 20-centimeter band. In the 22-centimeter band, the dinosaurs never died out.
In 3111, Cavendish conducted an unauthorized experiment in determining the validity of various radiation bands (and, therefore, the viability of universes) by retrieving pumpkin pie from as many radiation bands as possible (Times of the HG Wells: The Sweetest Universe). His findings are as follows:
5 - existed but was otherwise not commented upon
14 - this sample was undercooked
16 - existed but was otherwise not commented upon
19 - existed but was otherwise not commented upon
20 - the pie from the mirror universe existed but was otherwise not commented upon
21 - the pie from the prime universe existed but was otherwise not commented upon
22 - the dinosaurs never died out; it is unknown whether pumpkin pie exists in this universe
27 - existed but was otherwise not commented upon
28 - existed but was otherwise not commented upon
33 - existed but was otherwise not commented upon
39 - existed but was otherwise not commented upon
42 - this sample tasted off, but no specifics were provided
49 - was good (the theory is that sugar is sweeter there)
69 - the sample was slimy
81 - the sample was unstable, as that universe appeared to have suffered the effects of an incompletely executed big bang. While pumpkin pie did exist, it had disturbing properties and created a miniature singularity
874 - the sample was salty
942 - the sample was closest in flavor to pie number 49