Ad blocker interference detected!
Wikia is a free-to-use site that makes money from advertising. We have a modified experience for viewers using ad blockers

Wikia is not accessible if you've made further modifications. Remove the custom ad blocker rule(s) and the page will load as expected.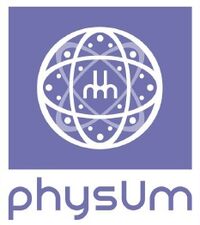 The University of Montreal Physics Students' Association, or PHYSUM (French: Association des étudiantes et étudiants de physique de l'Université de Montréal) is the student union of the physics students at the University of Montreal. Its student newspaper in 2010 was called the Gros Photon and one copy of the March 2010 issue was found in a stranded Lyran cutter in 2386. (RIS Bouteina: "Monopolis")
The PHYSUM spearheaded the University's strike effort during the tuition crisis of 2012, even going so far as being able to deploy 30 physicists off-campus and still be able to picket anywhere on campus at a moment's notice. (Star Trek: The Stoneship Files: "Rode the 300")
Also, during the 2012 Quebec student strike, the PHYSUM, like Edouard Montpetit College and certain student unions of Laval University, as well as Concordia University, went on unlimited general strike, but, at first, it was on a strike renewable weekly. (Star Trek: The Stoneship Files: "The Defector")
Background
Edit
In actuality, the PHYSUM deployed about 100-120 physicists to the March 22nd protest in the streets of downtown Montreal, far short of the 300 as depicted in the version of the holographic program Tuition Crisis used to train Klingon anti-riot police.
Under the aegis of the FAÉCUM and, on a higher, province-wide level, the FEUQ, the PHYSUM was on strike for a grand total of 73 days, ending its strike on May 14, 2012 and narrowly escaped Act 78's effects.
External link
Edit