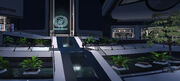 Personnel
Edit
Starfleet
Edit
Klingon Defense Force
Edit
Non-commission
Edit
Earth Spacedock personnel
Edit
USS Sally (NCC-201591) personnelEdit
USS Kitana personnelEdit
T'Kek clones
Edit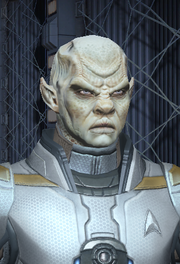 Another Reman named T'Kek served as an officer on the IKS Ha'vok, and was killed. He discovered that he was a clone after he awoke in an unknown cloning facility. (First City)
It is unknown which T'Kek is the original, if any of them are.
Background information
Edit
In Star Trek Online, the Reman Science Officer available to Federation captains cannot be customized. Admiral Nat was able to use a bug in the editor to capture the screenshot used as his image, however.
Ad blocker interference detected!
Wikia is a free-to-use site that makes money from advertising. We have a modified experience for viewers using ad blockers

Wikia is not accessible if you've made further modifications. Remove the custom ad blocker rule(s) and the page will load as expected.