Ad blocker interference detected!
Wikia is a free-to-use site that makes money from advertising. We have a modified experience for viewers using ad blockers

Wikia is not accessible if you've made further modifications. Remove the custom ad blocker rule(s) and the page will load as expected.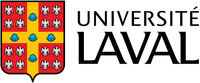 Laval University (French: Université Laval; Lyran classification: research university) is a research university located in Quebec City, Quebec, North America, on Earth. The university's origins date back to the 17th century and, by 2291, it was established as one of the major drinking powers in the collegiate world, as it were a Longueuil Cup finalist during that year. Its varsity teams were known as the Rouge-et-Or (Red-and-Gold) (RIS Bouteina: "Eidolon")
Alongside Concordia University, Edouard Montpetit College, the University of Montreal as well as a number of Quebec CEGEPs and universities, the students of Laval University went on strike in 2012 to protest a tuition hike enacted by Jean Charest. (Star Trek: The Stoneship Files: "Rode the 300")
Aurelia Hambsch was the star player of the Laval University squad that lost the Longueuil Cup Final on their home field, the PEPS, while in graduate school. She was scapegoated so heavily for the school's humiliating but narrow loss to Edouard Montpetit College that she was booed at graduation upon earning her master's degree; in fact, she was scapegoated more heavily than any other female student-athlete, both undergraduate and graduate, in Laval University history. (Star Trek: The Stoneship Files: "Alcoholic Massacre, Part II")
Laval University offered a forestry degree program in the late 23rd century. (Star Trek: The Stoneship Files supplemental information)
Laval University was home to a film school in the 25th century; a student denied a full scholarship to a paying film school was encouraged to apply there. (Star Trek: The Stoneship Files: "Generational Ghosts")
Background
Edit
The sister of RIS Bouteina's writer attended this school, enrolled in food science and technology without graduating from it. Its student union, in 2012, was called the CADEUL and some of the CADEUL's constituents took part in the 2012 Quebec student strike.
External links
Edit