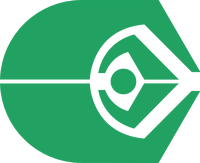 The Ferengi Alliance was the official name of the Ferengi government, based on the planet Ferenginar. The guiding principles of the Ferengi Alliance revolve around extreme capitalism. The head of the Ferengi Alliance is known as the Grand Nagus.
Official first contact between the Ferengi Alliance and the United Federation of Planets occurred in 2364, though there had been intermittent contacts for at least two centuries prior. (ENT: "Dear Doctor", "Acquisition"; TNG: "The Last Outpost")
The Ferengi Alliance is known as a tax haven and many rich foreign people possess bank accounts on planets of the Alliance. (Dragon Ball Z vs. Star Trek: The Way of Infinity)
External links
Edit
Ad blocker interference detected!
Wikia is a free-to-use site that makes money from advertising. We have a modified experience for viewers using ad blockers

Wikia is not accessible if you've made further modifications. Remove the custom ad blocker rule(s) and the page will load as expected.