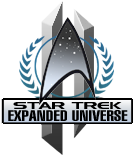 This category lists articles and media for Star Trek: Avenger within the subcategory fan fiction series.
Avenger is set aboard the USS Avenger (NCC-1860) in the 23rd and early 24th centuries.
Subcategories
This category has only the following subcategory.
Pages in category "Star Trek: Avenger"
The following 170 pages are in this category, out of 170 total.
7

A

B

C

D

D cont.

E

G

H

I

J

K

L

M

N

O

P

R

S

S cont.

T

U

V

W

Y

Z