Ad blocker interference detected!
Wikia is a free-to-use site that makes money from advertising. We have a modified experience for viewers using ad blockers

Wikia is not accessible if you've made further modifications. Remove the custom ad blocker rule(s) and the page will load as expected.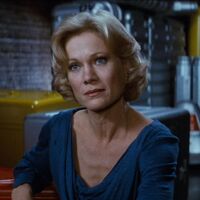 Dr. Carol Marcus was a female Human who was a leading Federation molecular biologist who led the Genesis Project in the late 23rd century. She was previously in a relationship with James T. Kirk - a relationship that produced a son, David. (Star Trek II: The Wrath of Khan)
Fan continuities
Edit
Marcus was previously a crewmember aboard the USS Grissom.
External links
Edit